About Me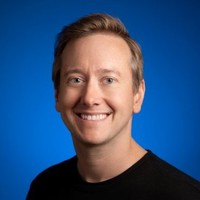 Hello, I'm Andy! I live in San Francisco, and love to lead teams building extremely ambitious, high-impact moonshots around emerging technologies and/or in emerging markets ("emerging everything" is my favorite area to be working in).
I also have a cat named Gus. 😸
Latest Projects
In February 2022, I led the project to create and launch the Google / Accenture Africa Developer Ecosystem 2021 report, the most comprehensive report created on Africa's developer landscape to date. As part of the report launch, I delivered the keynote at Africa Technology Summit 2022 in Nairobi, Kenya on "Africa's Developer Ecosystem in 2021: Creating Opportunities & Building For The Future", going into detail on the latest research findings from the Africa Developer Ecosystem 2021 report, and how they're relevant for startups and investors.
I'm also supporting the team at Talent City as a Founding Council member, since I love their vision of providing local ecosystems that enable startups to thrive, and am proud to help contribute to their mission.
African Developers & Startups
I lead Google's Ecosystem team for Sub-Saharan Africa, with team members on the ground across Africa. My team's focus is on reaching top startups and developers through scalable, high-impact programs, focused on all stages of the developer lifecycle, from developers writing their first lines of code, to entrepreneurs launching their first startups and apps, and on to the most successful developers on the African continent.
As part of that work, my team has been focused on mapping the current state of, and economic potential of, Africa's technology ecosystem. That has included the creation of the Africa Developer Ecosystem 2021 report created with Accenture, the e-Conomy Africa 2020 report which Google created with the IFC, and the Africa Technology Ecosystem 2020 report with Accenture.
Projects my team has led includes coordinating and managing scalable developer outreach and support programs across the region (including Google Developer Groups, Developer Student Clubs, and Google Developer Experts), working with startups and VCs through programs such as Google for Startups, increasing gender diversity in the professional software developer community with Women Techmakers, and representing Google's range of developer platforms in Sub-Saharan Africa.
My team has also launched the $3m Google for Startups Black Founders Fund Africa, in addition to launching Google's first-ever game developer bootcamp in Africa to stimulate the growth of the indie game developer landscape across the continent.
I also led the creation of and hiring for Google for Startups Accelerator Africa, a $3+ million program supporting African startups with equity-free support, mentorship, working space and access to expert advisers through an intensive three-month program held twice per year in Lagos, Nigeria.
Crypto & more: DAOs, NFTs, web3
I traded my first bitcoin in 2013, and since then I've been ramping up my interest in crypto and blockchain technologies and how they impact people and products, so I've been investing and participating in cryptocurrencies, DAOs, NFTs, and trying out web3 developer tools.
One of the DAOs I've been recently impressed with is LIT with their mission to "Create the world's first cultural currency", and who have already launched a number of high-profile collaborations with Neil Strauss, Robert DeNiro, Kim Basinger and Peter Bogdanovich, Johnny Depp's Never Fear Truth, and Cozomo de' Medici.
Another DAO that I'm really enjoying being a part of is Rug Radio, with the ambitious goal to create "the world's first fully decentralized media platform". I've been a part of them since the beginning, and looking forward to staying onboard as they take media publishing into a new era.
Other projects I've been proud to participate in are WVRPS by WarpSound (AI-generated music tied to NFTs including transfer of music rights), SoundMint, ENS (great idea on creating a DAO-operated DNS for Ether addresses), LinksDAO (I love any team crazy enough to try and buy a golf course with a DAO), and collecting NFTs by artists including the superb Faith47.
In addition to being a community participant and a consumer, I've also been producing my own NFT art exploring the intersection of text and visual art through my project Insert Meaning Here.
There's a fantastic amount of work being accomplished on the crypto / web3 / DAO / Metaverse front, and I expect to see it grow and continue. Looking forward to continue playing a part in it.
Investments
As an angel investor in seed-stage technology startups focused on emerging markets and/or disruptive technologies, I've made 50+ angel investments and counting. Investments with quite notable growth so far (in many cases, I've been with them since their earliest rounds) include Alto, Doola, Klasha, Mood Health, Paga, Panther, Republic, Termii, and Vurbl.
When it comes to VC fund investing, I'm a Limited Partner with the Microtraction and Future Africa African venture capital funds. I've been proud to support both funds, their general partners, and portfolio startups from their earliest days. I've joined Weekend Fund as a Community LP, to help support their founders and portfolio startups.
I also lead the Amplify.Africa investment syndicate on AngelList to further support early-stage promising African tech startups by connecting investors interested in supporting African startups with some of my favorite emerging companies on the continent.