About Me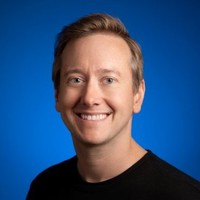 Hello, I'm Andy! I live in San Francisco, and love to work in emerging markets and on emerging technologies. I also have a cat named Gus. 😸
Recent and Upcoming Talks
Google I/O 2021 recently wrapped up, where I delivered the talk "The future is Africa: African developers are building for the world" with my excellent colleague John Kimani with insights on Africa's thriving developer landscape.
The future is Africa: African developers are building for the world
Google I/O (2021)


(And for more on past talks and interviews, see my Talks page)
African Developers & Startups
I lead Google's Ecosystem team for Sub-Saharan Africa, with team members on the ground in Google's offices in Kenya and Nigeria. My focus is on reaching top startups and developers through scalable, high-impact programs, focused on all stages of the developer lifecycle, from developers writing their first lines of code, to entrepreneurs launching their first startups and apps, and on to the most successful developers on the African continent.
Projects my team has led includes coordinating and managing scalable developer outreach and support programs across the region (including Google Developer Groups, Developer Student Clubs, and Google Developer Experts), working with startups and VCs through programs such as Google for Startups, increasing gender diversity in the professional software developer community with Women Techmakers, and representing Google's range of developer platforms in Sub-Saharan Africa.
Most recently, my team has also launched the $3m Google for Startups Black Founders Fund Africa, in addition to launching Google's first-ever game developer bootcamp in Africa to stimulate the growth of the indie game developer landscape across the continent.
I also led the creation of and hiring for Google for Startups Accelerator Africa, a $3+ million program supporting African startups with equity-free support, mentorship, working space and access to expert advisers through an intensive three-month program held twice per year in Lagos, Nigeria.
Crypto & Blockchain
I've been getting increasingly interested in crypto and blockchain, so I've been investing in cryptocurrencies, experimental NFTs, and my spare time trying out related developer tools.
There's a fantastic amount of work being accomplished on the cryptocurrency and blockchain front, and I expect to see it grow and continue.
Investments
I'm a Limited Partner with the Microtraction and Future Africa African venture capital funds. I've been proud to support both funds, their general partners, and startups from their earliest days. I've also recently joined Weekend Fund as a Community LP, and am looking forward to supporting their founders and portfolio startups.
I'm an angel investor in seed-stage technology startups focused on emerging markets and/or disruptive technologies, primarily through the AngelList investing platform, where I've made 30+ angel investments and counting.
I've also created the Amplify.Africa investment syndicate on AngelList to further support early-stage promising African tech startups by connecting investors interested in supporting African startups with some of my favorite emerging companies on the continent.